Compression Socks
SA1NT LAYERS | Mens and Womens
Sock Sizing
SKU: 6211-SUA

SA1NT compression socks provide maximum support during and after your workouts.
Constructed from environmentally friendly bamboo fibres, the medical grade graduated compression is proven to support your muscles, improve circulation and speed up recovery times.
The SA1NT product crew have a deep experience in medical-grade compression. We've harnessed this knowledge to deliver dedicated sports and performance equipment, to enhance your comfort and heighten your sports focus. 
Features

+ 15-20 MMHG Graduated Compression
+ Great for support and improved circulation
+ Reduced muscle vibration
+ Soft cuff for all day comfort
+ Bamboo fibres for anti-bacterial qualities
Size & Fit

+ Knee High Sock
+ Cushioned footbed for comfort and support
+ Linked toe cage
+ Soft cuff for all day comfort
+ Unisex fit - refer to size guide for more details
Care Guide

+ Cold hand wash
+ Do not bleach/tumble dry/wring/iron/dry clean
Shipping & Returns

+ Currently, we only ship within Australia & New Zealand
+ If you are based in Australia you score free shipping for orders over $150
+ Free returns within Australia, shop risk-free
Compression
15-20 MMHG medical grade graduated compression
Comfort
Soft cuff and ventilated foot panel for all day comfort
Stay Fresh
Bamboo fibres for anti-bacterial qualities
Performance
Powerful fabric to help reduce muscle vibration & fatigue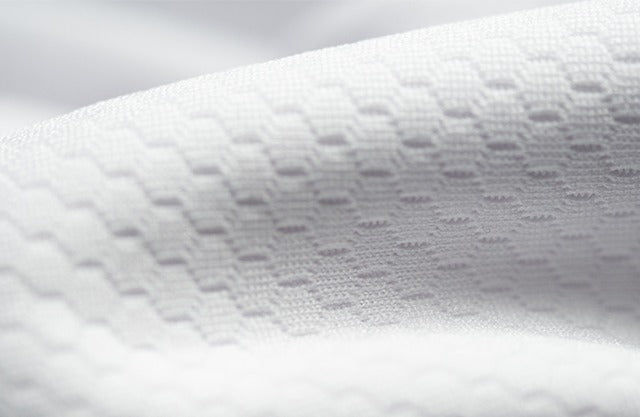 Fabric & Technology
Designed By Saint Layers
+ 15-25MMHG Medical grade Graduated Compression
+ Great for support and improved circulation
+ Powerful fabric to help reduce muscle vibration & fatique
+ Soft cuff for all day comfort
+ Ventilated foot panel
+ Bamboo fibres for anti-bacterial qualities
+ Orange wing outline on calf
+ SA1NT UNBREAKABLE Branding on welt cuff
Learn More