FABRIC & TECHNOLOGY
Remaining loyal to our desire to blend form and function, we've scoured the planet to source high-performance yarns with a sustainable background. Then weaving and knitting these into a suite of high-performance fabrics, engineering a capsule of attractive and highly functional run, gym and compression styles.

Yet again we armour the risk-takers and celebrate the unbreakable human spirit with an exciting collection of sports apparel. 
Recycled Interlock
Recycled nylon interlock double-knit fabric is a sustainable textile that offers both aesthetic and functional benefits. The fabric is designed to sculpt and contour the body with graduated mild compression, creating a flattering and comfortable fit. The "buttery soft" finish adds to the luxurious feel of the fabric, making it a great option for activewear, athleisure, and other apparel items.
One of the key features of this fabric is that it is made using pre-consumer recycled nylon, which means that it is sourced from post-consumer waste such as discarded fishing nets, carpet fluff, and fabric scraps. This helps to divert waste from landfills and reduce the environmental impact of textile production.
Additionally, the fabric is made using 70% recycled nylon, which is a significant amount considering that most nylon textiles are made from virgin materials. The production of recycled nylon requires less water, energy, and fossil fuels than the production of virgin nylon, making it a more sustainable option.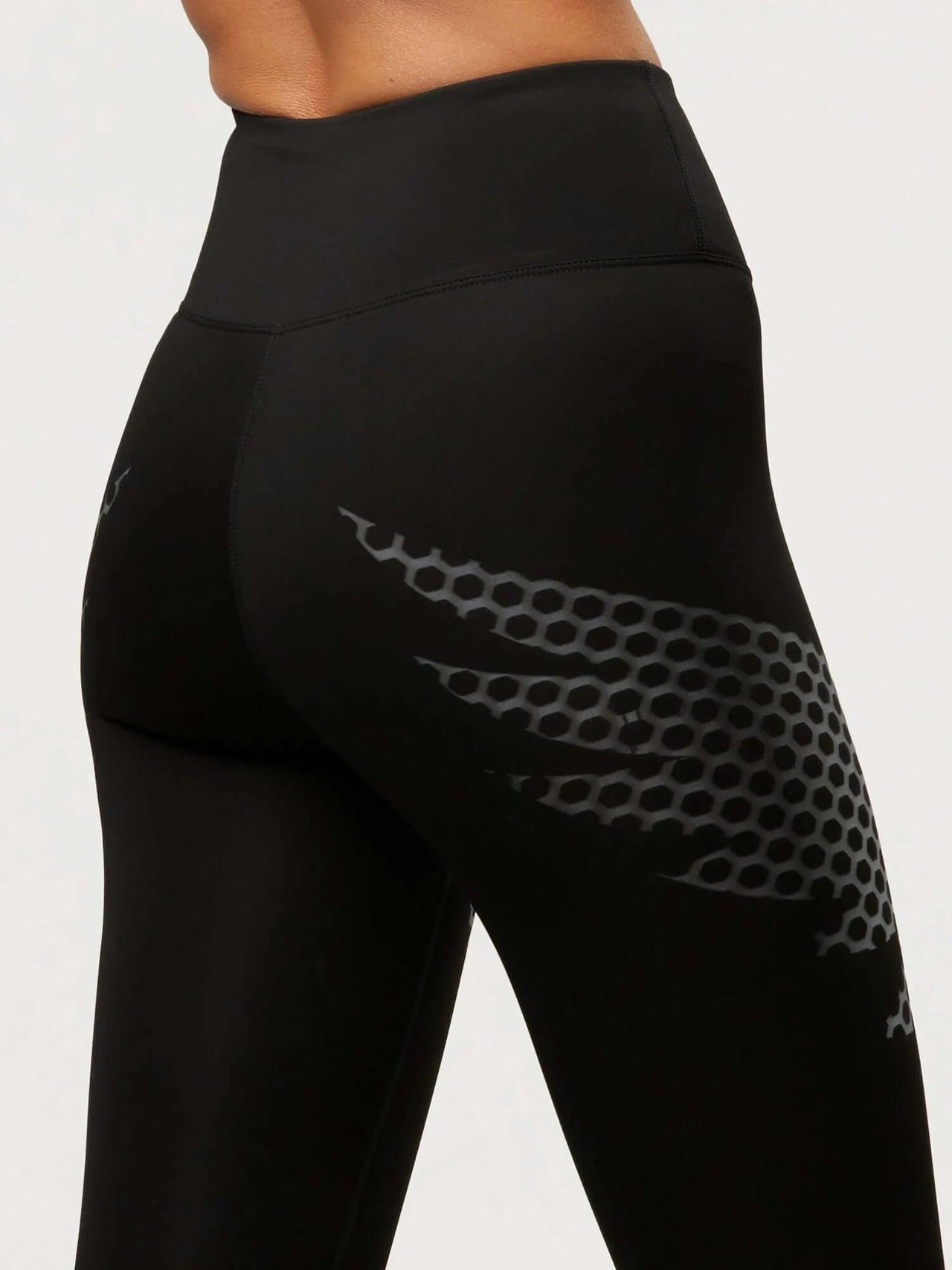 Compression Fabric - Black Lycra
SA1NT compression garments are designed to provide support to muscles during physical activities and help reduce the risk of injury by reducing muscle oscillation (vibration) and fatigue while improving blood flow. Garments can also be used post-activity for recovery purposes. The evolved circular knit fabric used in the garment provides superior compression properties and shape resilience, which ensures that the garment maintains its compression properties even after repeated use and washing.
The dope dyeing process used in production ensures that the colour is infused into the core of the fibre of the dope-dyed yarns, providing a long-lasting colour that won't fade or bleed.
Additionally, the anti-bacterial technology used in the garment helps to keep the wearer feeling fresh and clean, even during and after intense physical activities.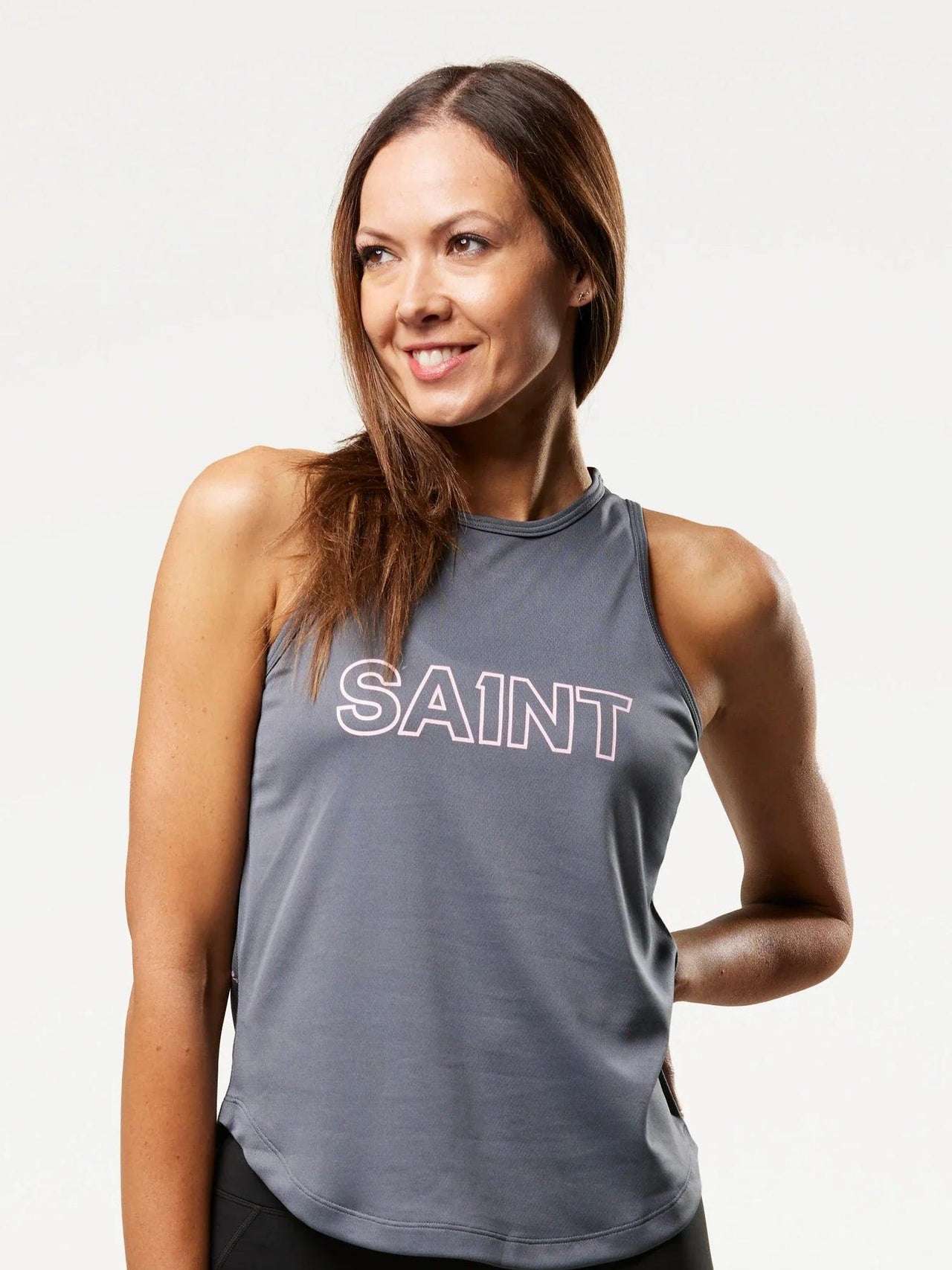 Repreve® Recycled Process
Repreve® is a brand of specialised recycled polyester fibre that is made by Unifil, using post-consumer plastic water bottles as its raw material. The manufacturing process of Repreve® requires less energy and water compared to traditional polyester production, resulting in 32% fewer emissions.
in addition, Repreve® fibre is versatile and can be used in various applications, including clothing, upholstery, and automotive interiors. Its double-knit construction with hexagonal mesh helps transport sweat away from the skin, allowing moisture to disperse on the surface, making it an excellent material for activewear and sports clothing.
Training Fabric
The high-performance training fabric is made from quick-drying, high-filament polyester yarns. it is designed to provide maximum moisture management, making it ideal for use during physical activities such as sports or exercise.
The versatile double-knit construction of the fabric features an inner mesh layer that helps to transport sweat away from the skin and disperse moisture on the surface. This helps to keep you cool and dry, even during intense workouts.
In addition to its moisture-wicking properties, the fabric is also finished with anti-bacterial technology. This helps to keep you fresher for longer by preventing the growth of odour-causing bacteria. overall, this fabric is a great choice for anyone looking for high-performance activewear that is both comfortable and effective at managing moisture and odour.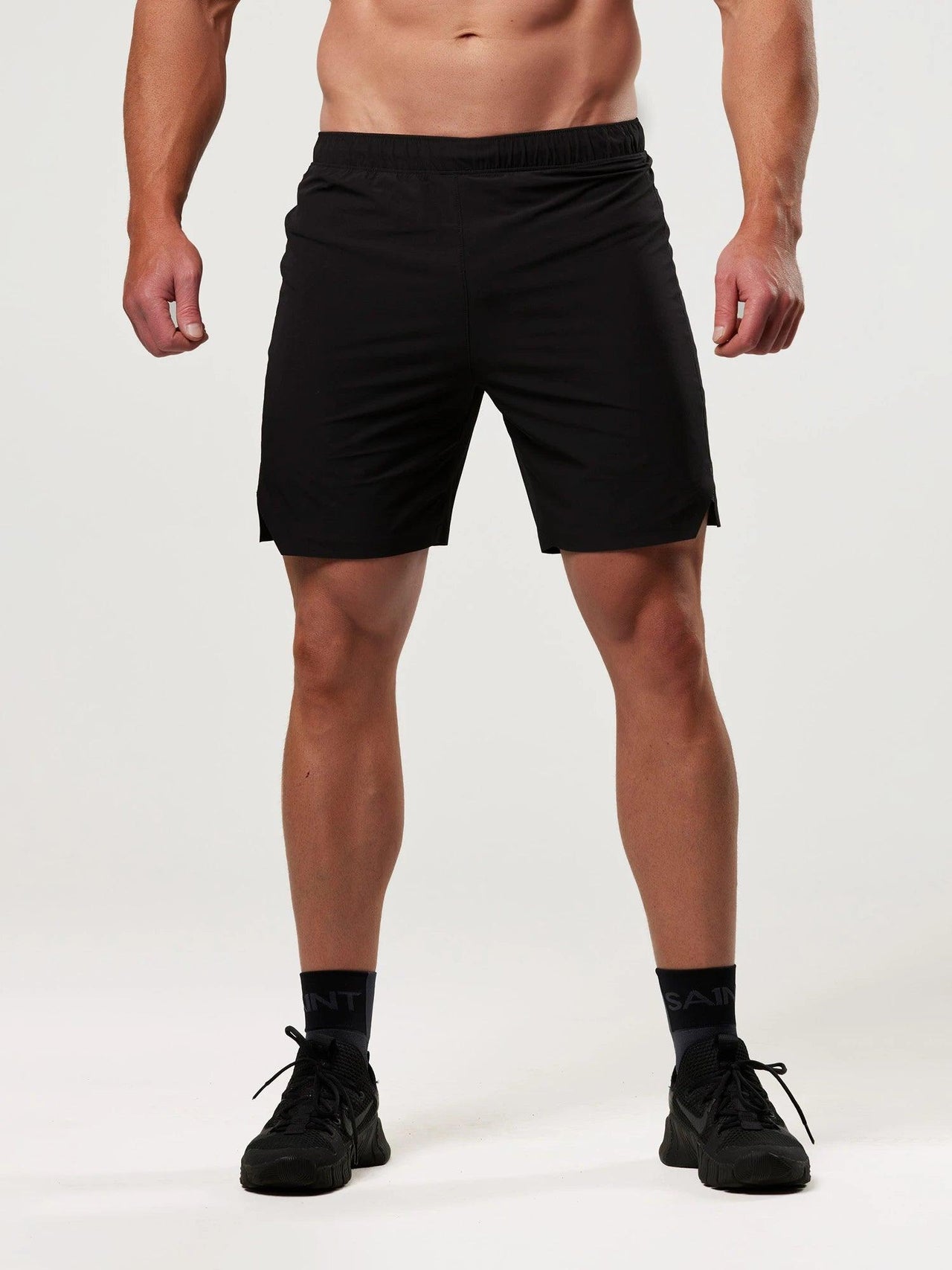 Woven Fabric
A durable 4-way stretch woven nylon fabric that is great for maximum freedom of movement and is abrasion-resistant, lightweight, flexible, and quick-drying.
Woven nylon also has the benefits of strength, durability, breathability, and lightweight, making it an excellent choice for outdoor apparel.
In addition, the fabric has been finished with anti-bacterial technology, which helps to prevent the growth of bacteria that can cause unpleasant odours. This technology can help keep you feeling fresh for longer periods, especially during extended periods of physical activity.
Overall, this type of fabric is perfect for creating high-quality, functional clothing that can withstand the rigours of outdoor activities. Whether you're hiking, running, or simply enjoying the great outdoors, clothing made from this fabric will provide the comfort, flexibility, and durability you need to perform at your best.
Glossary of Terms
Polymer:
Polymers are large molecules made up of repeating units called monomers. They can be natural or synthetic and are widely used in our daily lives, from plastics and fibres to adhesives and coatings. some examples of natural polymers include DNA, proteins, and cellulose, while examples of synthetic polymers include PVC, nylon, and polystyrene.
Polymerization:
Polymerization is the process of chemically bonding together monomers to form a polymer chain. There are two main types of polymerization: addition polymerization and condensation polymerization. In addition, polymerization, monomers are added one by one to a growing chain, while in condensation polymerization, two different monomers react and produce a small molecule, such as water, as a by-product. Different polymerization techniques can be used to create different types of polymers with specific properties.
Circular Knit:
Circular knitting is a method of producing fabric where the fabric is knitted in a continuous circular or tubular shape. it is typically used to make items such as t-shirts, socks, and seamless garments. the circular knitting machine uses a set of needles that are arranged in a circle and knit the fabric as it rotates. this process creates a powerful garment with minimal waste and can be done quickly and efficiently.
Interlock:
Interlock fabric, also known as double-knit fabric, is a type of weft-knitted fabric that is made using two rows of needles. this creates a fabric that is thicker and more stable than single jersey fabric. Interlock fabric is often used in sportswear, as it has good stretch and recovery properties, and is also commonly used in underwear and loungewear.
Repreve®:
Repreve® is a brand of recycled performance fibre that is made from recycled plastic bottles.
It is used to create sustainable textiles with properties such as wicking, odour control, and water resistance. Repreve® is a popular choice for brands looking to create eco-friendly products, and it is used in a wide range of products, from athletic wear and swimwear to luggage and automotive interiors.